The official alphabet soup kitchen helpers have had a busy month.
At the beginning of January, they were told the most well behaved bear would get to draw the winning names in the Dumpling Soup giveaway.
Ever since then, they've done everything they can think of to impress me.
Breakfast Bear made yummy cocoa every morning.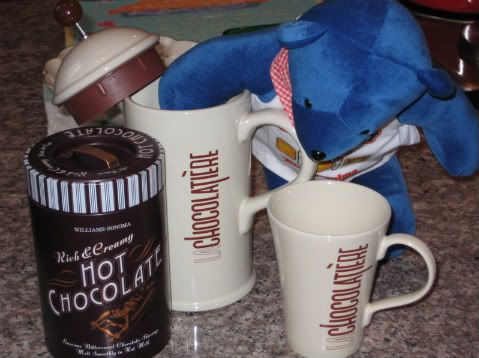 For lunch, I got a ham and cheese sandwich (plastic never tasted so good).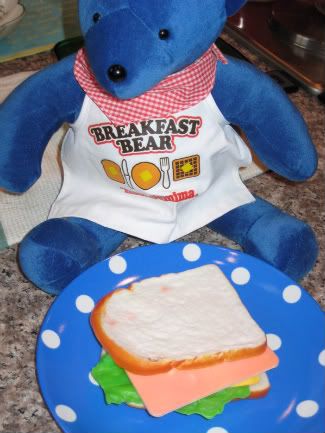 Paddington was quick to help with the dishes,

and Binky pitched in with the floors.

They even took a nap every afternoon without being told to.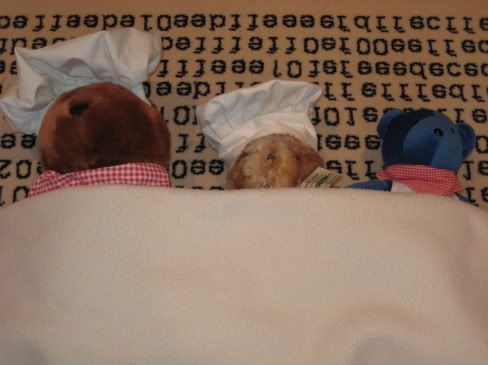 Shortly after midnight on February 1st, we numbered every comment received on the blog (total of 236), folded them up like dumplings,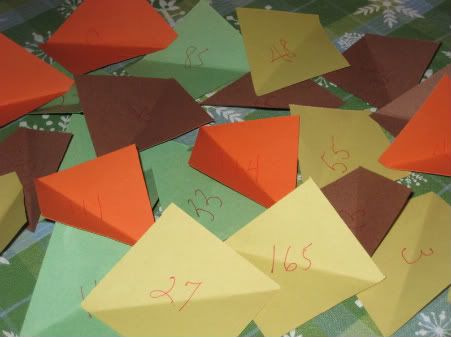 then tossed them into the big red soup pot.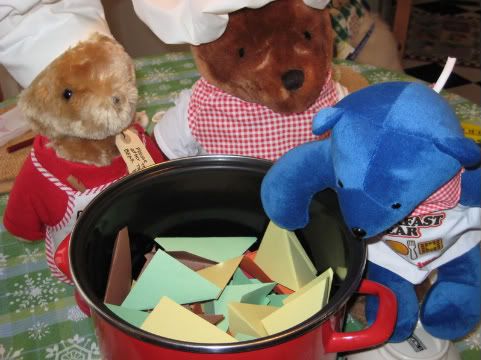 We simmered the entries until they were fully cooked.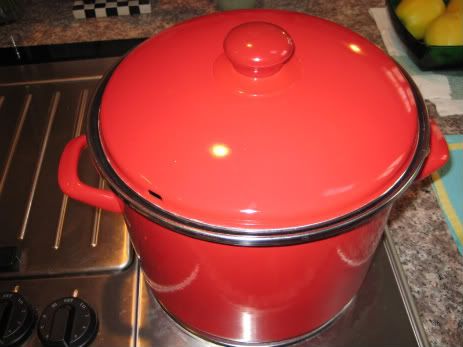 But who would pick the winners?

They had all been so good, I couldn't decide. Just in time, someone with an eloquent speaking voice chimed in.
"All bears are created equal, regardless of size or color of fur. Let them each pick a name! Let's just get this over with so we can eat some chili!"

So Breakfast Bear stirred the dumplings,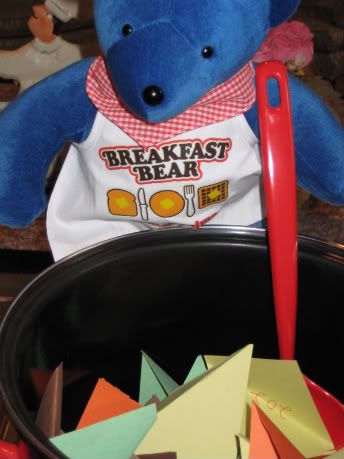 gave Paddington a turn,

followed by Binky. It was all so democratic.

Then, each closed their eyes and ladled out a winner!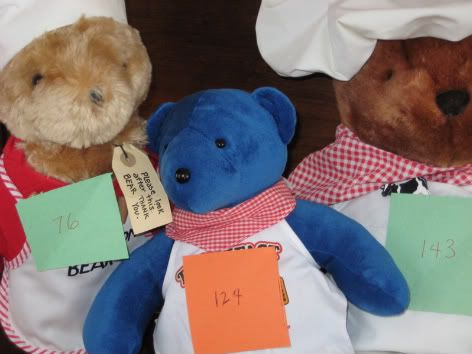 And they are — *drum roll, please*
#76: Julia viabloomington
#124: Kristi Valiant
#143: Debbie aome
CONGRATULATIONS!!
Julia, Kristi, and Debbie, please email your snail mail addresses to: readermail (at) jamakimrattigan (dot) com.
Thanks to everyone who entered this giveaway. We truly appreciated each and every comment!! Have a good week, and Happy February!!