"Dost thou think, because thou art virtuous, there shall be no more cakes and ale?" ~ Shakespeare, Twelfth Night.



Chandos portrait of Shakespeare, not yet authenticated.
Huzzah, I say, Huzzah!

And, bullyrook, scullion, rampallian, fustilarian! Let me tickle your catastrophe, o trencher-friends!
Lords, Ladies, Cousins and Curs: don your finest cauls, corsets, breeches and brocade! Only your finest jeweled or flowered ruffs will do. If thou hast need for a codpiece, joyfully tie a big one
on — for today is Will Shakespeare's 445th birthday!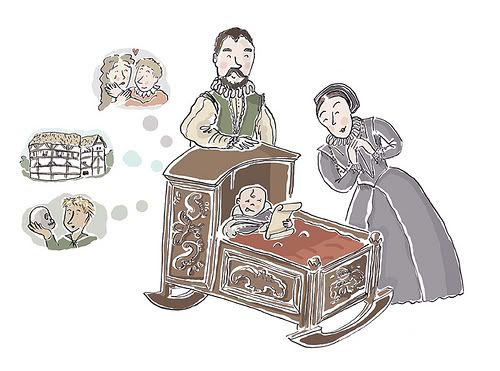 Ay, our most beloved red-haired poet, actor, and dramatist from Stratford-upon-Avon, who gave us 38 plays, 154 sonnets, and several other poems besides, is still the brightest star amongst all the luminaries who ever dared to tarry with the English language. His comedies, tragedies, and histories are still the most widely performed on the planet, and even after centuries of scholarship, speculation, and debate — some details of his life, as well as doubt over his authorship, continue to mystify and enthrall enthusiasts and detractors alike.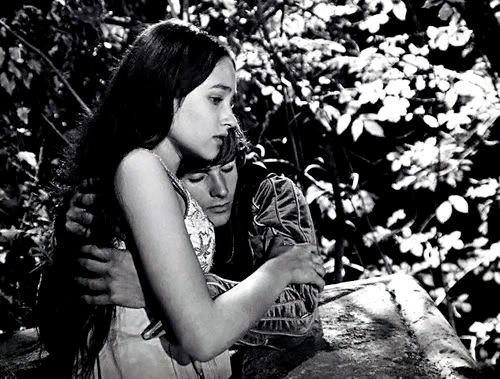 Franco Zefferelli's "Romeo and Juliet" (1968).
photo from EmMe09's photostream.
I must admit I didn't truly "get" Shakespeare until I saw the Franco Zefferelli version of "Romeo and Juliet" in high school. I remember swooning over Leonard Whiting, and thinking Olivia Hussey the most beautiful woman ever. For the first time, I really listened to Shakespeare as these actors delivered their lines, and realized how beautiful, varied, complicated, precise, multi-faceted, and glorious the English language really was. For months afterwards, I listened to my R&J record and recited some of the most memorable speeches, imagining myself in "fair Verona, where we lay our scene."