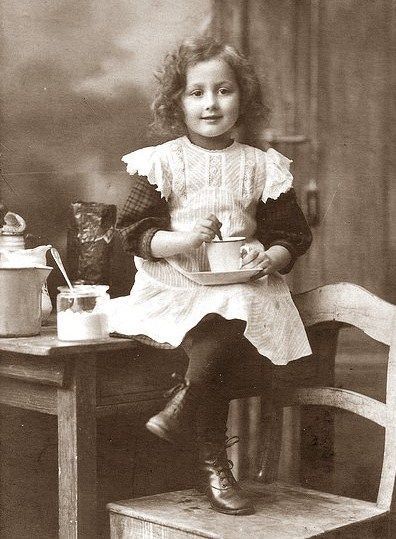 MY PARTY

I had a little tea party, this afternoon at three.
'Twas very small, three guests in all, I, Myself, and Me.
Myself ate up the sandwiches, while I drank up the tea.
'Twas also I who ate the pie and passed the cake to Me!

(Traditional)
Children have been enjoying their own little tea parties since at least the early 19th century. They know a good thing when they see it. Shall we join them?