Big thanks to all of you who commented on the Grace Lin interview!
I'm happy to report we've picked the winners of two signed, personalized copies of The Year of the Rat!
Friends, I want you to know this was not an easy task.
For one thing, some of the kitchen helpers grew overly fond of the prize: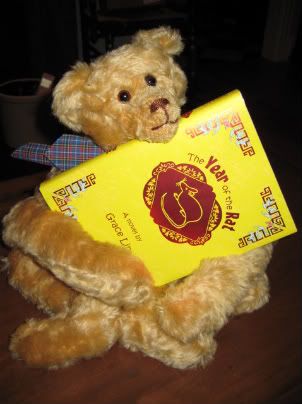 Julius cherished it.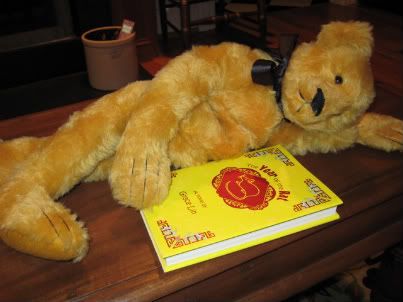 Mr. Bear slept with it.

Buddy and Brogan tried to hijack it.
And, when I looked around for help, everyone was too busy.

Becky was scarfing down candied ginger.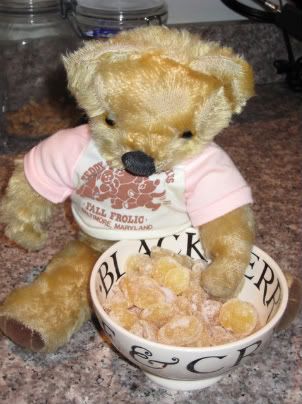 So was Pudding.

Who let Skippy into the kitchen?
Others were obsessed with reading beautifully illustrated books: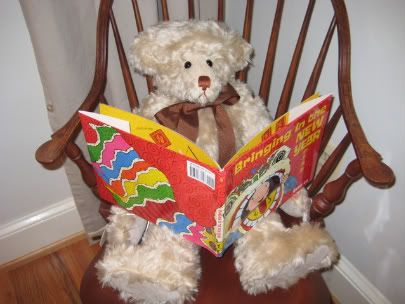 So I took matters into my own hands.
First, I assigned a number to all 33 commenters.
Then, I wrote the numbers inside foil baking cups: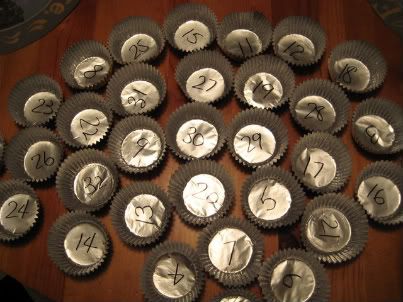 Next, I folded them up like little dumplings, tossed them into a bamboo steamer, and waited until they were perfectly done:
Just then, our official alphabet soup impartial volunteer returned from Whole Foods just in time to fish out the winners: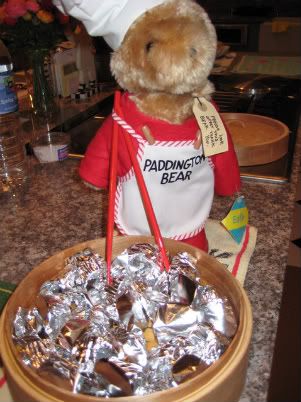 And they are: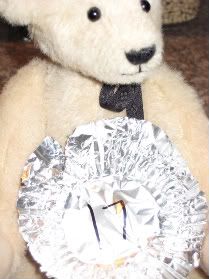 #17 - Jeannie C. #4 – Kristi Valiant
CONGRATULATIONS!! YAY!! WOOHOO!!
Jeannie and Kristi, please email me with your mailing addresses and personalization info: readermail *at* jamakimrattigan *dot com*!

Thanks again, everyone!!