#52 in an ongoing series of posts celebrating the alphabet.
*
"Isn't that the only way to curate a life? To live among things that make you gasp with Delight?" ~ Maira Kalman
A.

Ah-hA!

TheRe You Are.

Are you ready
to REAd the

Alphabet?

perhAps you should
put on youR
ThinKing
CAP
(but don't think too much)
Pretty much everything Maira Kalman does makes me gasp with delight.
I don't know how she does it, or why it happens, but with each new book that delight intensifies. I am convinced she must eat magical cakes or a proliferation of napoleons prepared by exceedingly handsome mustachioed pastry chefs, or as in the case of this particular picture book, artfully burnt toast and ginger tea (steeped in whimsy).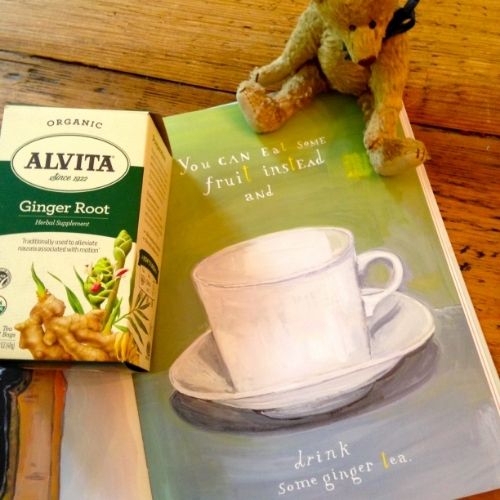 In Ah-hA to Zig-Zag, her new alphabet book written especially for kids and the forever young at heart, the letter A stands for CAP, F for a hat From France that is "fluffy and frothy and fantastic and funny," and Q for "quite the toaster."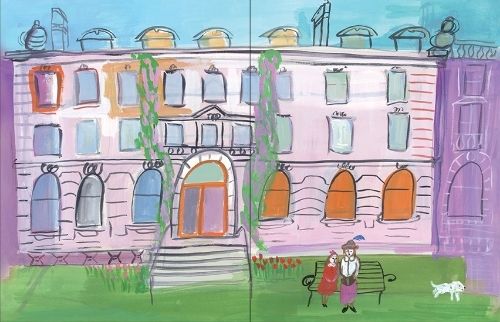 Though the book cleverly spotlights "31 Funny Excellent Beautiful Surprising Helpful Amazing Objects" from the Cooper Hewitt, Smithsonian Design Museum in NYC (to celebrate its re-opening in December 2014), only three objects actually begin with their corresponding letters — Pocket, Umbrella, and Zig-Zag (Chair). 
But that's just what makes this book so totally Maira. Instead of the conventional, "A is for Apple" format, this alphabet à la Maira is an idiosyncratic commentary, an affectionate conversation with YOU where she free associates with her chosen objects in funny, unexpected, and surprisingly profound ways. We get a good dose of those 26 beautiful letters alright, along with a fascinating design history primer spanning centuries.