"I have to be seen to be believed." ~ Queen Elizabeth II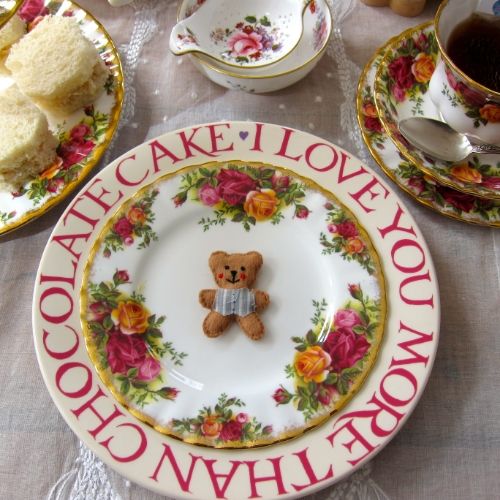 Roll out the red carpet and practice your curtsies. Polish your tiara if you like.
A very special guest is joining us for tea today!
Mr. Cornelius has been a fan of Her Majesty the Queen for a long time. He likes that she loves animals and chocolate, lives in several beautiful royal residences, always wears the best hats, and has reigned for an amazing 60 years!
Needless to say, he was beside himself when she accepted our invitation. We spiffed up the dining room, stocked up on Earl Grey and Darjeeling (reputedly her favorite), and made finger sandwiches and cake.
We were a little nervous but she immediately put us at ease. Imagine our great surprise when she brought Charles, Camilla, William, Kate and Harry with her! They were such a jolly group and didn't seem to mind dipping in hot water.