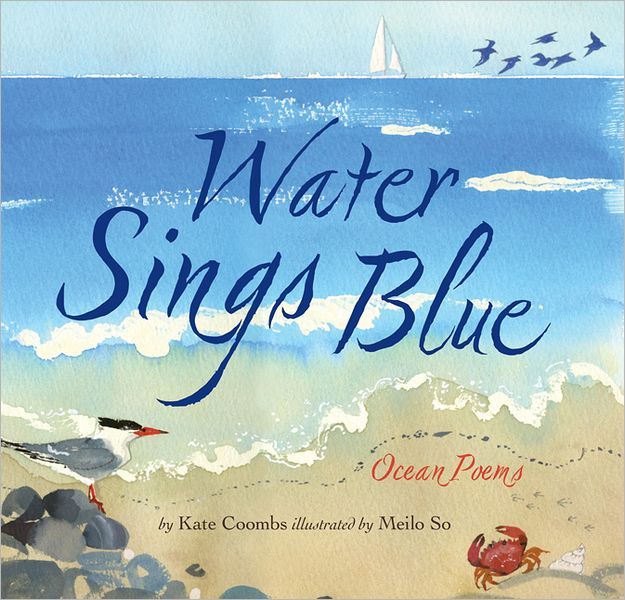 Big heartfelt congratulations to Kate Coombs, everyone's favorite Book Aunt, on the official release this week of Water Sings Blue: Ocean Poems (Chronicle Books, 2012)!
This book is an absolute stunner — perhaps you've already read Marjorie's fine review at Paper Tigers, or have seen the *starred* reviews from Kirkus or Publishers Weekly, which praises Kate's "surprising personification and unexpected imagery." This wholly captivating, gorgeously illustrated collection of lyrical, whimsical, and wistful poems will charm and delight readers of all ages, and is easily my favorite poetry book of 2012 thus far, and I dare say, one of the finest themed poetry collections for children ever. It's a superb example of poetry as art, art as poetry.
We've got a real treat today, because Kate has graciously agreed to tell us about the genesis of Water Sings Blue, as well as share a little backstory for six sample poems. So,  get comfy under your beach umbrella, listen to the waves breaking on the shore, dig your toes in the sand, and let the wonder of these poems wash over you.
***************