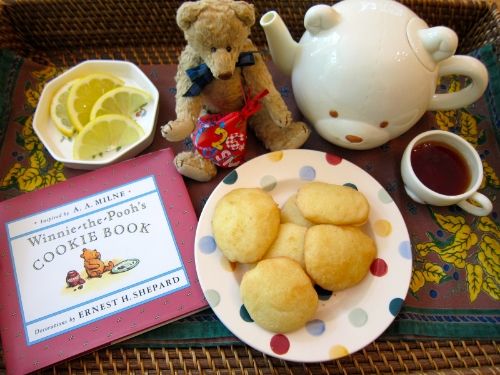 Guess who had a birthday this week?
Yes, the 6″ tan teddy bear who frequents this blog turned 26 on Wednesday. Back in September 1988, he winked at me from a booth at the Fall Teddy Bear Show in Timonium, Maryland.
He promised to be good so I brought him home. Mr. Cornelius turned out to be an avid reader and a good baker but has quite the knack for mischief. You may have noticed that he loves to have his picture taken (he's not happy unless he has at least one blog close-up every week). I must say he keeps me very busy answering all his fan mail. :)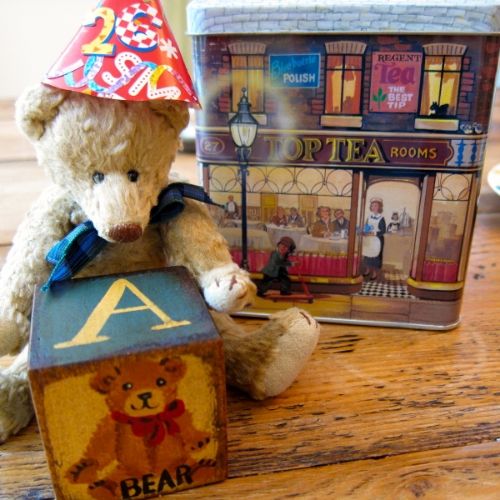 Just for Poetry Friday, he selected three favorite poems from Bears∙Bears∙Bears: A Treasury of Stories, Songs and Poems About Bears compiled by Mary Pope Osborne (Parachute Press, 1990). He had fun finding just the right vintage photos to go with them.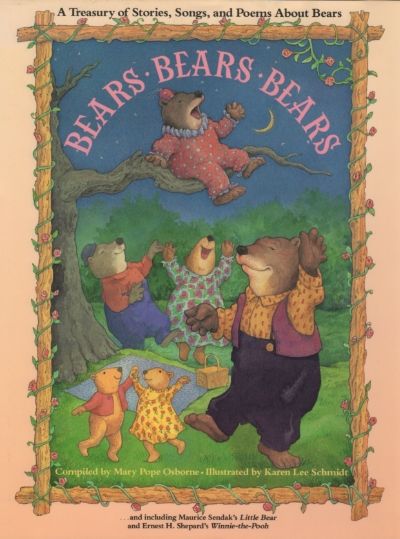 And just to make sure you don't go hungry, he's whipped up a batch of Lemon-Glazed Tea Cookies from Winnie-the-Pooh's Cookie Book. Wrap your lips around a few while you enjoy the poems. :)
*   *   *